A New Skyscraper in London reflecting light, creating intense heat, is responsible for melting cars, popping floor tiles and creating other various heat damage in and around store fronts.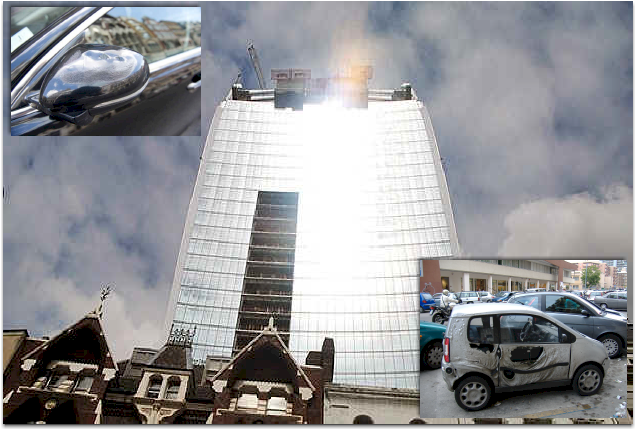 Temperatures in the reflection area are reaching a whopping 158 degrees Fahrenheit or 70 degrees Celsius. Cars melting, People sweating, Sneakers melting on the roadway pavement, you name it.
Mr Lindsay said his car's wing mirror, panels and Jaguar badge had melted.

In a joint statement, developers Land Securities and Canary Wharf said: "We are aware of concerns regarding the light reflecting from 20 Fenchurch Street and are looking into the matter.

"As a precautionary measure, the City of London has agreed to suspend three parking bays in the area which may be affected while we investigate the situation further."